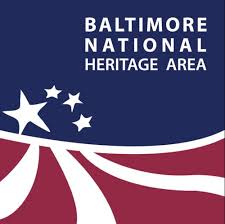 Travel Back in Time for a Shabbat on Lloyd Street
SAVE THE DATE!
Friday, 20 March - Sunday, 22 March 2020
B'nai Israel Congregation, 27 Lloyd Street, Baltimore, Maryland 21202
(Registration information to come)
Return to main Descendant's Day page
Pray, learn, and celebrate in Baltimore's Oldest Continuously Active Synagogue
The Descendants' Day Shabbaton will mark 125 years at 27 Lloyd Street,
and 147 years since the congregation's founders gathered at 81 North Gay Street
on April 12th, 1873 to elect a Board of Trustees.
(Corn Beef Row - Then and Now)
Delicious Food
Registration includes four meals: Catered Friday night dinner, Shabbat Luncheon, Saturday night dinner and Cabaret, Sunday morning breakfast

Kosher Corned Beef and Old Style Deli Shabbat Lunch on Lombard Street's Corned Beef Row. Enjoy Kosher overstuffed corned beef sandwiches (prepared in off-site glatt kosher facility)
Activities & Sessions
Presentations from renowned rabbis, scholars and Jewish historians. Take part in discussions with leading scholars

Historic Walking Tours of Jonestown and the areas' two standing historic synagogues

Workshops in genealogical research with the Jewish Genealogical Society of Maryland

A panel on Southeast Jewish Baltimore Today and Going Forward

Insider Tours of The Jewish Museum of Maryland

Stories of B'nai's past from the families that made B'nai's history. Share your own stories.

Saturday night Cabaret, Wine & Cheese

Art Exhibition and Sale of original paintings of B'nai Israel

Tour of the historic B'nai Israel cemetery

On site access to information about your family
Special Kid's Program
10:30 am - 11:30 am - Saturday morning
Kid's programming including special Jonestown archeological hands on activity with the Flag House Museum

Special Gift for Descendants
Everyone who come to Descendants' Day will receive a copy of an original document where their ancestor is recorded in our archives, as well as other historical documents discovered by our research interns, such as census records, naturalization papers, and time period maps to locate where their family actually lived in the neighborhood during this time.
Register Now! Click here!
Get to know the families that shared your own family's history and spiritual home
Join us as we invite home
the descendants of the many families who made B'nai's history vibrant!
Get Your Accommodations Soon
Three hotels in walking distance of B'nai Israel are offering reduced rates for attendees.
Reservations must be made by 20 February 2020
This program is generously supported
by the Jacob and Hilda Blaustein Fund of The Associated
Sat, January 25 2020 28 Tevet 5780