Travel Back in Time for a Shabbat on Lloyd Street
Friday, 20 March - Sunday, 22 March 2020
B'nai Israel Congregation, 27 Lloyd Street, Baltimore, Maryland 21202
Return to main Descendant's Day page
Thank you to Michael Stein, Marc Attman, Steve Attman, Ellen Kahan Zager, the B'nai Israel Historical Preservation Society (Bruce Coopersmith, Chair)
and an anonymous donor for becoming our first sponsors!
Who's next?
Pray, learn, and celebrate in Baltimore's Oldest Continuously Active Synagogue
The Descendants' Day Shabbaton will mark 125 years at 27 Lloyd Street,
and 147 years since the congregation's founders gathered at 81 North Gay Street
on April 12th, 1873 to elect a Board of Trustees.
We have an exciting and packed program that we are certain you will enjoy and find meaningful!
We look forward to sharing the weekend with you.
Return to Main Descendants' Day Page
Click Here to Register!
PROGRAM SCHEDULE
Friday, March 20
5:00 pm: Doors Open - Come in, register, and mingle
6:15 pm: Welcoming Shabbat - Friday evening services
7:00 pm: Catered Deluxe Shabbat Dinner
8:00 pm
The early years on Lloyd Street
Rabbi Etan Mintz
and
Laura Shaw Frank (Associate Director of Contemporary Jewish Life, American Jewish Committee)
with Rabbi Shragi Goldenhersh (former rabbi of B'nai Israel)
9:30 pm- 10:30 pm: Tea Room and Shmoozing
Saturday, March 21
8:30 am: Parsha Class: Rabbi Shragi Goldenhersh (former rabbi of B'nai Israel)
9:30 am - Noon: Saturday Morning Services - Shacharit
10:30 am - 11:30 am
Special Children's Program

including special Jonestown archeological hands on activity with the Flag House Museum
Noon: Shabbat luncheon on Corned Beef Row
ONE TIME ONLY: CORNED BEEF ROW STYLE GLATT KOSHER OVERSTUFFED SANDWICHES FOR DESCENDANT'S DAY SHABBAT LUNCH AT B'NAI ISRAEL
Generously sponsored by Marc Attman
A once in a hundred years opportunity to get a kosher Corned Beef style row deli spread
(prepared in a glatt kosher facility under strict rabbinic supervision)
1:30 pm - 2:30 pm
The Golden Years on Lloyd Street
Laura Shaw Frank
2:30 pm: Mincha
3:00 pm - 3:30 pm
Why History Matters: Is there any utility in exploring the past?
Marvin Pinkert, Executive Director, The Jewish Museum of Maryland
3:30 pm - 4:00 pm
Going on 150:
Why has B'nai Israel survived when so many other urban shuls have not?
What is the secret to our longevity?
Fred Shoken, Baltimore historian
3:00 pm - 5:00 pm: Museum Exhibits Open for Shabbaton Participants
4:30 pm - 5:00 pm: Historic Walking Tour: Erika Rief, Fred Shoken, Rabbi Mintz, Laura Shaw Frank
4:30 pm - 5:00 pm: Free time
5:00 pm - 6:00 pm
Southeast Jewish Baltimore Today and Going Forward
Marvin Pinkert, Professor Lindsay Thompson, Rabbi Mintz, Fred Shoken
6:00 pm - 7:30 pm: Dinner and Family Stories
Featuring Stories of the Old Neighborhood
with
Eli Schlossberg, author of My Shtetl Baltimore , and
Rabbi Herbert Mandl,
Rabbi Emeritus, Kehilath Israel Synagogue, Kansas City, Missouri, a native Baltimorean who attended B'nai Israel as a youth
7:45 pm: Maariv
8:00 pm - 9:30 pm
Musical Havdalah with Cantor Levi Kranz followed by a light dinner and an evening Cabaret
Sunday, March 22
Ongoing
Showing and Sale of Original B'nai Israel paintings by local artists - Meet the Artists

Onsite genealogical assistance with The Jewish Genealogy Society of Maryland
8:30 am: Shacharit
9:30 am: Breakfast and presentation of Family Gifts
10:30 am - Noon
Historic Walking Tour of the B'nai Israel Cemetery
Famous Figures who Lay at Rest Here and the Stories they Tell
Laura Shaw Frank
ONGOING ACTIVITIES
Showing of Original B'nai Israel paintings by local artists
Displays throughout B'nai Israel
FREE TIME
One of the most important aspects of any gathering is the opportunity to make new connections and deepen old ones. Also, there have been requests for time to share genealogical research within extended families, and for people to simply meet and get to know other families who shared the same community. We have built into the Shabbaton plenty of time for that kind of socializing and networking. We are happy to facilitate these connections by setting family meeting times and reserving tables for such at your request. The following are some of those time periods:
Friday, March 20
5:00 pm - 6:15 pm - Registration and open time
7:00 pm - 8:00 pm - Over dinner
9:30 pm - 10:30 pm - Tea Room and Shmoozing
Saturday, March 21
Noon - 1:30 pm - Over lunch
4:30 pm - 5:00 pm - Free time or walking tour
6:00 pm - 9:30 pm - Over dinner and finding a quiet spot during the cabaret
Sunday, March 22
10:30 am - Many will go on a tour of the cemetery, but anytime from 10:30 am - 2:00 pm could be arranged for family meetings.
Special Gift for Descendants
Everyone who come to Descendants' Day will receive a copy of an original document where their ancestor is recorded in our archives, as well as other historical documents discovered by our research interns, such as census records, naturalization papers, and time period maps to locate where their family actually lived in the neighborhood during this time.
Register Now! Click here!
Get to know the families that shared your own family's history and spiritual home
Join us as we invite home
the descendants of the many families who made B'nai's history vibrant!
Get Your Accommodations Soon
Three hotels in walking distance of B'nai Israel are offering reduced rates for attendees.
Reservations must be made by 20 February 2020
Meet Our Speakers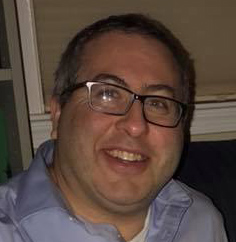 Rabbi Etan Mintz, B'nai Israel Congregation
Rabbi Etan Mintz is the spiritual leader of B'nai Israel Congregation in Baltimore's historic Jonestown neighborhood. Rav Etan lectures widely throughout the Baltimore community. He is active in community affairs, serving on the Executive Committee of Historic Jonestown, Inc., and various Associated Jewish Federation's foundations and commissions.
Rav Etan is a senior rabbinic fellow of the Shalom Hartman Institute, and a long time group leader with the American Jewish World Service. He studied for two years at Yeshivat Sha'alvim in Israel, and received rabbinic ordination from Yeshiva University's Rabbi Isaac Elchanan Theological Seminary. He also holds a Masters Degree in Jewish Philosophy and Mysticism from the Bernard Revel Graduate School, and an M.P.A. from the Kennedy School at Harvard University.
Laura Shaw Frank
Associate Director of the American Jewish Committee's (AJC) William Petschek Contemporary Jewish Life Department.
She has worked at the SAR High School in New York, most recently as Director of Israel Guidance. She previously served as Director of Admissions, Placement and Alumnae Support at Yeshivat Maharat in New York, and chair of the Jewish History Department at Beth Tfiloh Dahan Community High School in Baltimore.
Ms. Frank received a J.D. from Columbia University School of Law, and a B.A. from Columbia in History. She is completing a Ph.D. in American Jewish History at the University of Maryland.
Cantor Levi Kranz
Cantor Kranz is an inspiring Baal tefila chazzan who also composes. Listen to him here.
Fred Shoken, B'nai Israel Historian
A Baltimore native, Mr. Shoken is a historian and historic preservation professional. He has worked in the field of historic preservation for over 40 years and served as President of Baltimore Heritage, a non- profit city-wide historic preservation organization.
Mr. Shoken has written numerous articles on Baltimore history and historic preservation for local publications including the Baltimore Sun, Baltimore Jewish Times and Urbanite magazine, as well as web-based neighborhood and synagogue histories.
As a member of B'nai Israel for twenty years, he is interested in not only preserving the historic character of the synagogue, but maintaining its use as Baltimore's last functioning synagogue serving waterfront and downtown communities.
Marvin Pinkert, Executive Director, The Jewish Museum of Maryland
Mr. Pinkert has served as Executive Director of the Jewish Museum of Maryland since 2012. JMM seeks to connect the Maryland Jewish community to its roots and everyone else in Baltimore (local and visitor alike) to the Jewish experience. His original exhibits, including The A-Mazing Mendes Cohen and Beyond Chicken Soup: Jews and Medicine in America have won national recognition.
Before joining JMM, Pinkert spent 11 years as executive director of the National Archives Experience in Washington, DC and the previous 11 years as Vice President (Exhibits and Programs) at Chicago's Museum of Science and Industry. Across his 28 years in museums, Pinkert has led project teams that have created 21 permanent exhibits and more than 60 temporary installations.
He has a BA from Brandeis University, an MA in East Asian Studies from Yale University, and a Masters of Managementfrom Northwestern's Kellogg School of Management.
Eli Schlossberg, author of My Shtetl Baltimore
Eli Schlossberg was born in Baltimore and has lived there all his life. He was educated in the Talmudical Academy and continued his Jewish studies for three years at Baltimore's Ner Israel Yeshiva. At the same time, he earned a business degree at Loyola College in Baltimore.
Mr. Schlossberg was CEO and President of Castle Food Products, a gourmet and specialty food distribution company for 15 years. He sold the 45-year-old family business in 1987, and is currently president of Castle Consulting Group, specializing in kosher and specialty food distribution in America and Israel. He is also the president of EWS Realty Corporation, a family realty investment entity.
Mr. Schlossberg plays an active role in many Jewish community projects and charitable endeavors, including the Ahavas Yisrael Charity Fund. He is a talented musician and is known for his singing harmony. He also writes historical articles about Orthodox Baltimore.
Rabbi Herbert Mandl, Rabbi Emeritus, Kehilath Israel Synagogue, Kansas City, Missouri
Rabbi Mandl is a native of Baltimore, MD and graduated in 1965 cum laude A.B. in German and Semitics from Johns Hopkins University. Rabbi Mandl received his Master's Degree in Hebrew Literature and was ordained as a Rabbi by the Jewish Theological Seminary of America (JYS). He received his Orthodox smicha ordination from Rabbi Aryeh Leib Spitz. He received a Ph.D. magna cum laude in Medieval Philosophy and Law from the University of Montreal, and his Doctor of Divinity degree JTS.
He served as Senior Rabbi of Kehilath Israel since 1977 and became Rabbi Emeritus in 2012.
His early formative years were spent as a bar mitzvah boy and young man reading Torah and leading parts of the service at B'nai Israel.
Professor Michael Carasik, Assistant Professor of Biblical Hebrew, University of Pennsylvania, editor of the Rubin Miqra'ot Gedolot
Dr. Michael Carasik has taught Biblical Hebrew since 1991 and is currently adjunct assistant professor of Biblical Hebrew at the University of Pennsylvania, where he has taught since 2000. He earned his PhD in Bible and Ancient Near East from Brandeis University.
Professor Carasik is the creator, editor, and translator of The Commentators' Bible (The JPS Miqra'ot Gedolot), an English-language version of the traditional Jewish Bible commentaries dating from the 11th to the 16th centuries.
Lindsay Thompson, PhD, Associate Professor of Practice, Johns Hopkins University Carey School of Business and the Bloomberg School of Public Health. Founding President, Historic Jonestown, Inc.
Lindsay Thompson is an ethicist and associate professor. Her research and teaching interests center on values, leadership, disruptive social change in business, society, and corporate culture, and intersectional social equity and inclusion in business, professions, and society. Lindsay initiated the Carey CityLab to engage the Carey community in collaborating with innovative business and community leaders transforming the economic geography of post-industrial cities to rebuild sustainable habitat, healthy people, cohesive communities, engaged citizens, and shared prosperity. Baltimore CityLab is focused on initiatives to revitalize Baltimore City's Black Butterfly by providing growth capital, technical assistance, and support networks fueling a sustainable, entrepreneurial business ecosystem for Baltimore's next generation economy.
Ambassador Alfred Moses served as Special Advisor and Special Counsel to the President of the United States in the Carter White House. In 1994 President Clinton appointed Moses to be the American ambassador to Romania where he served for three years. In 2002 Ambassador Moses was awarded Romania's Marc Cruce medal by the President of Romania, the highest category awarded by Romania and, at the time, the only American to have been so honored.
Moses is the author of Bucharest Diary, Romania's Journey from Darkness to Light, published by Brookings Institution in 2018. He has written and lectured extensively on European and Middle East issues with articles appearing in The New York Times, The Washington Post, International Herald Tribune, SAIS Review, The Christian Science Monitor, ABA Journal, Haaretz, The Jerusalem Post and The Jerusalem Report, among other American and foreign publications
Moses was four times elected national president of The American Jewish Committee (AJC), the longest-serving president in more than four decades.
Rabbi Shraga Goldenhersh
Rabbi Goldenhersh was the rabbi at Bnai Israel from 2000 - 2002.
This program is generously supported
by the Jacob and Hilda Blaustein Fund of The Associated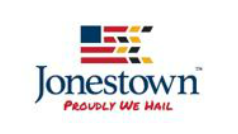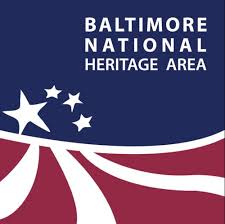 Mon, December 11 2023 28 Kislev 5784