Descendants' Day Articles
In this section we will feature original writing highlighting discoveries found in our research, and new perspectives on the history and stories of Jonestown and B'nai Israel Congregation. We hope you enjoy these gems.
Following Tradition:
Descendants' Day is the Fourth of its Kind
By Talia Smith

"The fathers of many men now distinguished citizens of Baltimore worshipped in Bnai Israel and their descendants, many of whom are leaders in the commercial, medical, legal, and mercantile world, there received their earliest religious training. All retain a fond recollection of the old Shule of their youth, and many of them periodically return there for worship, although it is now far removed geographically from the principal Jewish Community of Baltimore." –Diamond Jubilee Program, 1948
Henry S. Hartogensis (1829 - 1918)
Sometimes You Have To Say No
By Fred Shoken
B'nai Israel bought the former Chizuk Amuno synagogue building in 1895 and has been worshiping here ever since. We owe a debt of gratitude to the early founders of Chizuk Amuno who built our home and worshipped here for 19 years from 1876 to 1895.
This profile explores one of the early founders on Chizuk Amuno who never wanted to leave Lloyd Street and represents the desire still found in our congregation to retain a Jewish presence and regular worship services in the orthodox tradition in downtown Baltimore.
Baltimore's Garment Industry and the Jewish Community
By Talia Smith
It's easy to dismiss family ancestors as lifeless names on tombstones or census records. Sometimes you know a story or two. Maybe a cookbook survived, or a religious text or, even rarer, a singular family photograph. Even though most people know that their family members of old must have done something with their time, often it is hard to imagine what exactly that was.
For many early congregants at B'nai Israel, they worked in Baltimore's garment industry.
This program is generously supported
by the Jacob and Hilda Blaustein Fund of The Associated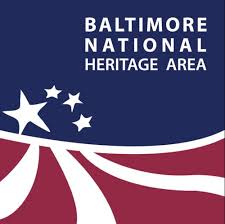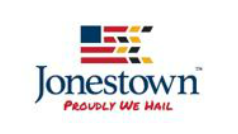 Ann Shinnar
Marc & Debbie Attman
Michael Stein
Ellen Kahan Zager,
The B'nai Israel Historical Preservation Society,
Dr. Bruce Coopersmith, Chair
and an anonymous donor
Mon, December 11 2023 28 Kislev 5784